Roofing Contractors Association of Southern California
Welcome to the official web site of the Roofing Contractors Association of Southern California, Inc.. Our site is developed to present information for both roofing industry professionals and the consumer. The navigation to the left will guide you through areas of our site that may be of interest to you.
Along with general information about the Roofing Contractors Association of Southern California, we offer the roofing professional a Members Only section that includes an abundance of industry links and a private discussion forum. The RCA SoCal calendar and Program Alerts will keep you informed of association events. If you aren't already a member of RCA SoCal, read about the benefits our association has to offer, then click on applications to apply for your membership!
Keith Rooks Service - February 25, 2015
Please click the picture below for information on the service for Keith Rooks.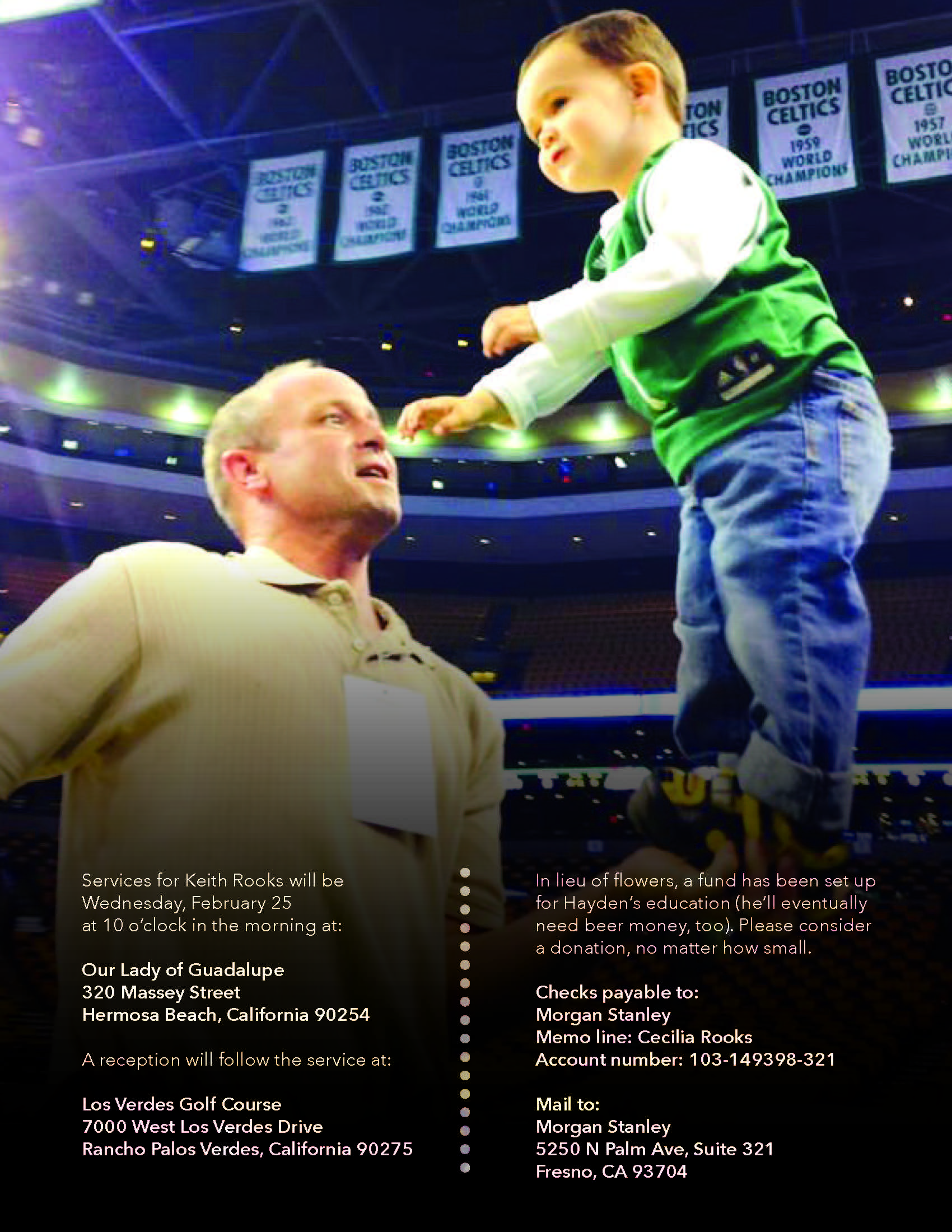 Upcoming Meetings
March Membership Meeting
Presented by: Kirk Herold – Safety Compliance Co.
"It's 2015: Do You Know What Laws Are Affecting Your Company?"
Come find out about 2015 SAFETY LAWS affecting the ROOFING INDUSTRY.
TUESDAY, MARCH 10, 2015
Old Ranch Country Club, 3901 Lampson Avenue, Seal Beach, CA 90740
www.oldranch.com
Agenda: Registration: 3:45pm • Program 4:00pm • Dinner: 5:15pm
Cost: $45 member • $55 non-member • Vendor $400.00 (Table)
SPACE IS LIMITED! For more details and to register, see click here.